STORE Capital Has All Of The Ingredients For Something Special
Summary
There was certainly a surge when STORE's new investor (Berkshire Hathaway) entered the room.
Berkshire Hathaway remains a shareholder and the purpose for my article today is to provide my own analysis relating to STORE's "premium brand.".
I would not rule out M&A for STORE as the company is positioned to consolidate its footprint.
Besides, "your premium brand had better be delivering something special, or it's not going to get the business."
Warren Buffett has said, "your premium brand had better be delivering something special, or it's not going to get the business." What does Buffett mean when he refers to a product as "premium"?
Does it mean that the "premium brand" refers to an increased price investors are willing to pay because the company supports robust and sustainable economic profits? As Heather Brilliant and Elizabeth Collins (co-authors of Why Moats Matter) explain,
A moat worthy brand manifests itself as pricing power or repeat business that translates into sustainable economic profits."
Within Buffett's trophy chest, investors can point to numerous examples of companies that point to premium brands, names like NetJets, See's Candies, Duracell, and Kraft Heinz (NASDAQ:KHC), to list a few. In the REIT sector, there are only a handful of companies that have been on Buffett's shopping list, and the more recent pick that garnered interest from Berkshire Hathaway (NYSE:BRK.A) (NYSE:BRK.B) is STORE Capital (NYSE:STOR).
In June 2017, I wrote that "Berkshire Hathaway (BRK.A, BRK.B) was a 9.8% owner in Scottsdale-based STORE Capital, investing ~$377 million to own shares. STORE simultaneously issued 18.6 million shares of company stock in a private placement to a wholly owned subsidiary of Berkshire Hathaway at a price of $20.25 per share."
Of course, the Buffett news was great for me (and my followers) since I had previously (May 2017) cited that,
I am upgrading shares in STORE from a Buy to a STRONG Buy."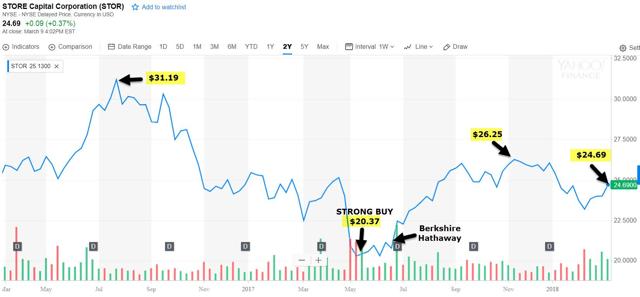 As you can see, there was certainly a surge when STORE's new investor (Berkshire Hathaway) entered the room, and even after the 2018 REIT sell-off, STORE shares have climbed ~19% since June 2017.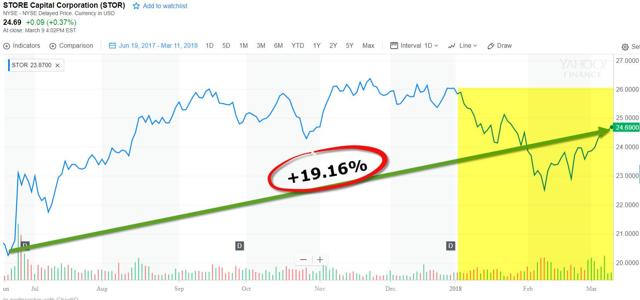 With the narrowing of the valuation gap, I have since removed STORE's Strong Buy rating and I now have a Buy on shares. Of course, Berkshire Hathaway remains a shareholder and the purpose for my article today is to provide my own analysis relating to STORE's "premium brand." As Heather Brilliant and Elizabeth Collins (co-authors of Why Moats Matter) explain,
Dividend-paying stocks have a history of outperforming nonpayers, and their high-yielding stocks usually outperform low-yielding ones, and it becomes clear that dividends aren't just for over-the-hill companies or investors – dividends are for anyone interested in total return."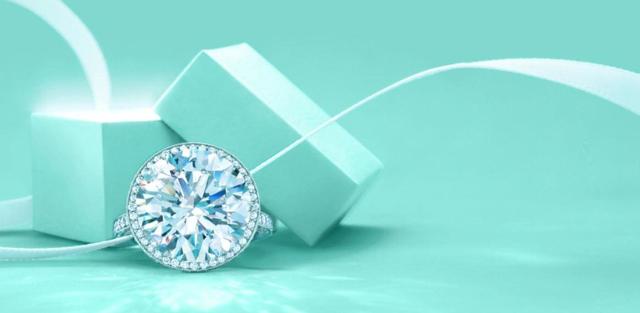 Photo Credit (I used this photo because I consider TIF an iconic premium brand I am LONG.)
Unlocking the Secrets