Scared Money Never Wins
Summary
I would say I expect another major round of store closures early this year, considering Sears is finalizing a deal with the guardians of its pension fund.
As Sears' prospects began to fade, investors are increasingly eyeing its real estate and shares of Seritage Growth Properties.
If you are comfortable, make sure you are ready to sit down at the table without sweating profusely, because we all know that "scared money never wins".
Sears Holdings (NASDAQ:SHLD) just keeps hanging on.
People have pondered for more than a decade when or if the company – the owner of Sears and Kmart stores, the Kenmore and DieHard brands, and Sears Home Services and Sears Auto Centers – would ever file for bankruptcy protection.
Then came Seritage Growth Properties (SRG) in 2015, a real-estate spinoff that, in my mind, signaled this business wasn't winding down anytime soon. Sears' CEO, Eddie Lampert, who is also a hedge fund guy, is the master behind what many people are calling "the longest-winded going out of business sale" in the history of the retail industry.
I'll return to discussing Seritage in more detail below, but first a little bit more about Sears.
The company lags its peers like Macy's (NYSE:M) and J.C. Penney (NYSE:JCP) in reporting fourth-quarter earnings, but it did make a pre-announcement back in February tied to news about a new private exchange offering for debts maturing this year and next.
In that report, Sears said its same-store sales fell nearly 16 percent overall (Sears and Kmart stores) during the holiday period. Meanwhile, most companies (Kohl's (NYSE:KSS), J.C. Penney, Macy's, etc.) are clawing their way back at the start of 2018, coming off a healthier November and December than a year ago. But not so much for Sears.
Still, Lampert continues to pour money into the company through his hedge fund vehicle, as evidenced by filings with the Securities and Exchange Commission, to keep Sears afloat.
Stores may be depleted of inventory (lots of mattresses and appliances, but that's about it), employees are dwindling, brands like Craftsman have been sold off and some vendors are looking for an exit, but Sears has one thing that analysts, investors and landlords alike would agree is of value: real estate.
In my mind, Lampert will keep that business alive until every Sears box is sold. The REITs (Simon (NYSE:SPG), GGP (NYSE:GGP), Macerich (NYSE:MAC), etc.) have made it clear they want those locations back, if they can get them at the right price. There is a huge ROI for landlords when reconfiguring and re-tenanting these properties.
In some cases, Sears will ink an agreement where it moves into a much smaller space at the mall, but I think that's less ideal for all parties involved – it would be best to nix them altogether. Sears, in turn, will be able to cut costs even more so, as the company has said it aims to do, in a bid to get back to profitability.
At the malls, we've seen Dave & Buster's (NASDAQ:PLAY), T.J. Maxx, grocery stores and a slew of other names move into Sears' old boxes, when the company is finally able to vacate the space.
I think these agreements with landlords are coming together in a number of ways.
One, as Sears' leases expire, the company can choose not to renew.
Two, there is Seritage, which took a chunk of Sears' better real estate in 2015 through a deal where the REIT has the right to redevelop and remove the department store chain.
Three, I'm sure Lampert's real estate team is working feverishly to decide which real estate should be on the chopping block next, based on its value to landlords. I think this is determined much less so based on how the store performs (i.e. how much sales a location brings in), as other retailers would decide. Sears is looking at real estate value.
Before I get into Seritage, I would say I expect another major round of store closures early this year, considering Sears is finalizing a deal with the guardians of its pension fund – the Pension Benefit Guaranty Corp. – to allow for the sale of 140 Sears properties. Those locations had previously been tied up in a ring-fence arrangement, but Sears has said it's paying a little more than $400 million to have them released. Cha ching.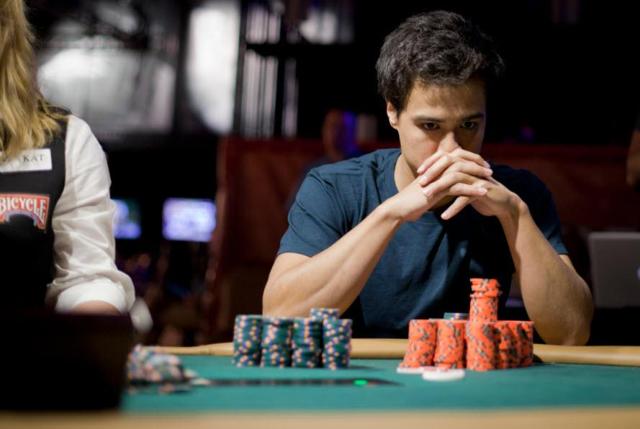 Investing in Eddie's Piggy Bank