Run, Forrest, Run
Summary
The crux of the issue really boils down to the company's ability to manage its spending and dividend distribution levels.
Washington Prime estimates that its share of additional capital investment will be approximately $300 million to $350 million to transition this real estate "with a three-to-five-year investment horizon".
I am fairly confident that the shares have not yet priced in that possibility or the likely notion of a dividend cut.
I'm downgrading shares in Washington Prime to a Strong Sell.
One of my favorite movies of all-time is "Forrest Gump," and if you've seen the movie, I am sure you can remember how Forrest escapes the bullies chasing him, revealing his speed. Forrest's friend, Jenny Curran, was trying to help and to warn of the bullies chasing him, she warned, "Run, Forrest, Run".
That's precisely why I used the title to my article today, I want to provide a harbinger for investors and heed caution for shareholders (and prospective shareholders) of Washington Prime (WPG).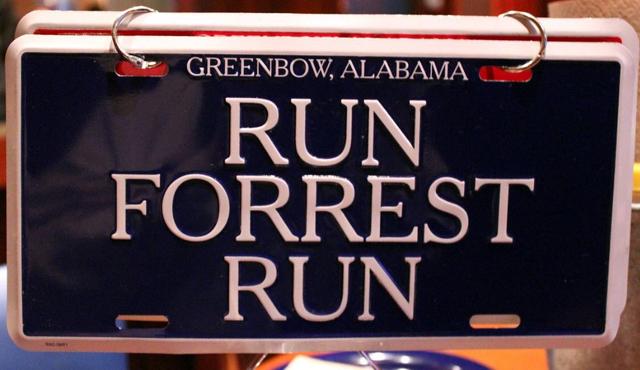 Before getting started, let me explain the reasoning behind my article: CBL Properties (CBL) and WPG are yielding double-digits, and when I see yields in excess of 10%, I am cautious.
A few days ago, I wrote on CBL and in that article I explained, "I'm downgrading CBL to a Strong Sell", and recently Michael Boyd explained that "For the common equity to be worth $0, the portfolio would have to trade at a blended 12% cap rate."
I'm astonished to see the number of articles on Seeking Alpha where writers are suggesting CBL as a BUY (speculative or not) after a dividend cut, let alone, multiple dividend cuts.
For CBL, my STRONG SELL, is the best way I can describe the shares of the company. It's my job, as an analyst, to steer investors to safety, and I would be remiss to provide readers and investors with any rating other than that.
The crux of the issue really boils down to the company's ability to manage its spending level and dividend distribution level, and if you are not addressing these with the worst case in mind, you aren't truly an investor, you are a speculator.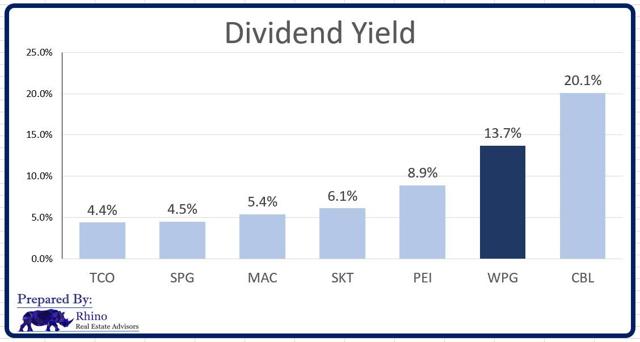 Washington Prime Is "Grinding It Out"
First off, I want to give credit, when credit is due.
Washington Prime is doing a good job at managing its portfolio risk. For example, since 2014 the company has had 2.3MSF (nearly 10% of inline space) "succumb to the black cloaked, scythe wielding, grim reaper known as bankruptcy" (CEO's words from Investor Presentation), and in spite of this the company has "evidenced minimal variance as it relates to operating metrics". Between 2014 and 2018, comparable occupancy decreased by less than 200 basis points: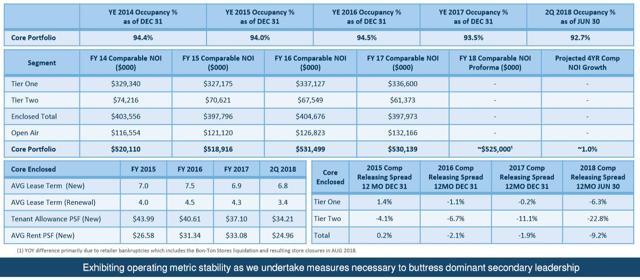 Furthermore, Washington Prime has leased over 2.7 million square feet as of August 31 (includes anchor and office space, as well as leases, signed post-closing period). Year-to-date, leasing continues to be robust with total leasing volume for the portfolio totaling over 2.7 million square feet through August 31.

In Q2-18 the company's occupancy on a portfolio basis was flat with both Tier 1 (92.8%) and Open Air (95.1%). Also, in-line sales per square foot for both Tier 1 and Tier 2 assets, which in Q1-18 exhibited their highest year-over-year growth over the previous five quarters, continues to improve with an overall 50 basis points increase year-over-year to $377.

So in the context of "grinding it out", I think it's important to recognize Washington Prime's management team for leasing space and managing the "black cloaked, scythe wielding, grim reaper known as bankruptcy".
The Big Elephant in the Room