You Are Right Because Your Data And Reasoning Are Right
Summary
When the economy is improving and real estate fundamentals are strong, yield-driven corrections have historically been a time to consider adding an allocation to REITs.
"While we cannot say when REITs will reverse their recent underperformance, we see this as an attractive opportunity to begin legging into higher REIT allocations." Cohen & Steers.
In order to take advantage of market declines to buy low, you need a strategy that takes the emotion out of the decision-making process.
When my co-author and I were thinking about a title for my REIT book, I knew right away that I wanted to call it "The Intelligent REIT Investor." Like many value investors, I was inspired by Benjamin Graham's book, The Intelligent Investor, that has become the bedrock for my REIT investing strategies. In fact, much of Graham's reasoning has become part of my DNA, as Graham explained:
"The more the investor depends on his portfolio and the income therefrom, the more necessary it is for him to guard against the unexpected and the disconcerting in this part of his life."
REITs are wonderful vehicles, especially for those relaying on monthly dividend income. While February was a brutal month for REITs, the Vanguard REIT ETF (VNQ) was down over 8%, it's important to recognize the reason you own REITs and the opportunities that exist today. Graham said:
"Price fluctuations have only one significant meaning for the true investor. They provide him with an opportunity to buy wisely when prices fall sharply and to sell wisely when they advance a great deal. At other times he will do better if he forgets about the stock market and pays attention to his dividend returns and to the operating results of his companies."
That is precisely what I am doing.
Over the last few weeks, I have read over dozens of earnings transcripts and I have been able to form an opinion as to the state of the REIT market. One good thing about my broad coverage universe is that I am equipped to analyze a variety of property sectors hoping to dissect "nuggets of wisdom" that could help gain an edge.
Yesterday I published the March edition of the Forbes Real Estate Investor and I explained to my subscribers:
"While the market is still expressing fear that REITs will not be competitive in a rising rate environment, the fundamentals are speaking a different language.

Arguably, REITs are better positioned today than they were in 2013 (beginning of taper tantrum), because most have reduced leverage and disposed of non-core properties. REITs have been preparing for rising rates for quite some time, yet the market has responded as if it's an apocalypse."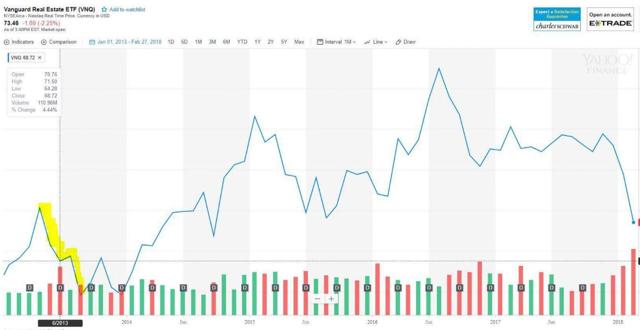 I began my monthly newsletter service in May 2013 and that period felt a lot like today. REIT shares were getting hammered from the fear of rising rates and the perceived impacts thereof.
Eventually, solid operating fundamentals began to steer the market, instead of impulsive selling, and REITs were able to generate robust returns in 2014 (+30.14%). Then in late 2015, markets began to get jittery again, as the Federal Reserve began to target the first rise in rate (since the Fed pushed the key rate to 5.25% on June 29, 2006). This of course spooked the market and REITs turned in modest results in 2015 of 3.2%.
In 2016, the market heated back for REITs, fundamentals and most property sectors enjoyed a solid return averaging 8.5% (due in large part to the year-end Trump rally). Then 2017 turned into being a solid year as evidenced by our core portfolio (Durable Income Portfolio) that returned over 12% and our Small Cap REIT portfolio returned over 22%.
As we entered 2018, most analysts suspected that the fear of rising rates had already been priced in and nobody (including me) suspected that there would be an extreme February selloff in REIT-land. After all, REITs were exhibiting strong earnings and dividend growth performance and there was really no reason to suspect Mr. Market would spook the crowd once again.
However, Ben Graham provides us with some direction:
"Experience teaches that the time to buy stocks is when their price is unduly depressed by temporary adversity. In other words, they should be bought on a bargain basis or not at all."
Yesterday we provided Marketplace readers with the following REIT sector returns for the month of February 2017: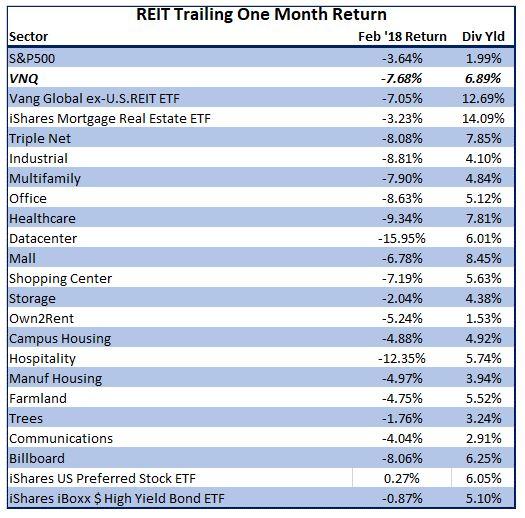 As you can see, there are opportunities in most every property sector, and while the fear of rates has certainly spooked the market, we consider the selloff to an excellent time (like May 2013) to initiate new positions and/or dollar cost average shares. As Ben Graham said best:
"You are neither right nor wrong because the crowd disagrees with you. You are right because your data and reasoning are right."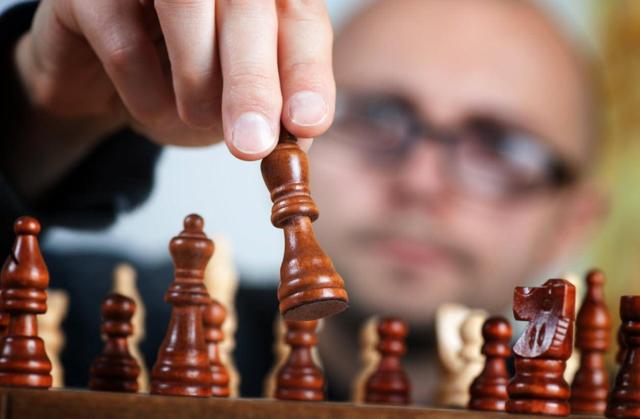 Source: Pexels
You Are Right Because Your Data And Reasoning Are Right