Real Estate + Real Assets = Real Opportunity To Earn Up To 40% Per Year
Summary
REITs are perfect vehicles that can be used to raise capital for infrastructure investments in "public-private partnership" transactions.
LMRK's real property interests underlie its tenants' operationally essential infrastructure assets in the wireless communication, outdoor advertising, and renewable power generation industries.
I find Landmark a very compelling infrastructure idea that could return outsized returns, over 40% annually.
I am only recommending LMRK as a "speculative buy."
Recently, I read an interesting infrastructure article by fellow Forbes contributor, Joel Moser, in which he wrote:
An infrastructure investor is primarily focused upon preserving value and providing moderate returns. As markets continue to converge to the point that most everything else is becoming correlated, the emergence of a range of infrastructure investment vehicles for investors both large and small is a welcome trend from a financial services industry still seeking redemption from its role in the global financial crisis.
Moser did an excellent job explaining the differences between real estate and infrastructure:
Like its investment asset class close relative real estate, infrastructure is a 'real asset.' Indeed, infrastructure usually exists in the physical world as real estate — a physical asset permanently attached to the ground. But the similarity mostly ends there.
He adds:
While real estate ownership can be forever, its current value at any given time is often linked to larger economic forces: correlated to the economy, so that a buyer's interest is related to economic outlook, will things get better or worse, widely or at least for this particular piece of earth.

By contrast, infrastructure's value is less correlated, that is to say its value may neither strongly increase nor decrease based upon larger economic trends.
As a REIT analyst these two worlds — real estate and infrastructure — have merged paths as allocations to listed infrastructure have been on the rise in recent years amid growing demand for real assets offering relatively predictable cash flows and the potential for attractive real returns.
As cash-strapped governments increasingly turn to private markets to fill a capital void, new security structures have been introduced globally, including those focused on income delivery.
Although rarely applied until recently, a REIT is a perfect vehicle that can be used to raise capital for infrastructure investments in "public-private partnership" transactions. In the abstract, REITs have certain advantages over the fund model as several favorable IRS private letter rulings sanctioning the use of REITs to own electric and gas distribution systems have increased interest in their role in infrastructure investments.
The Trump administration has shown a strong preference for funding investments from the private sector to pay for infrastructure priorities. The idea is to offer financial incentives to private companies that want to back transportation projects.
Under that model, known as a public-private partnership, firms bid on a project, build and maintain it for a set amount of time and recover costs through tolls or set state payments. Trump has argued that it's cheaper and quicker when private investors are in charge, as opposed to the federal government.
Infrastructure REITs are Equity REITs that own and manage infrastructure properties and collect rent from tenants and they include American Tower (AMT), Crown Castle (CCI), CorEnergy (CORR), Hannon Armstrong (HASI), Power REIT (PW), InfraREIT (HIFR), SBA Communications (SBAC), and Uniti Group (UNIT). In addition, Landmark Infrastructure (LMRK) is a RECO (real estate operating company) that recently changed its legal structure moving the Partnership's assets under a subsidiary that is now taxed as a REIT.
The company decided to make this change based on feedback from investors to broaden the investor base by substantially eliminating unrelated business taxable income, otherwise known as UBTI. It also significantly simplifies state income tax filings for LMRK unit holders. With this change, LMRK did not eliminate the Partnership structure since that will continue to give the company operating flexibility.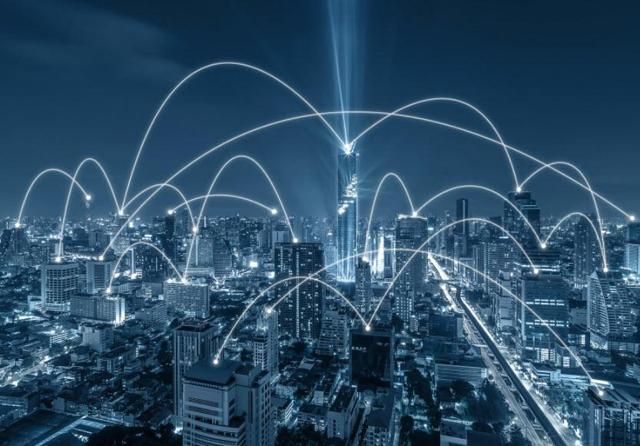 The Overview of Assets