My Oh My, Another 'Spec Buy'
Summary
Landmark's properties are difficult to replicate, with significant zoning, permitting, and regulatory hurdles in finding suitable new locations, including the time and cost of construction at a new site.
Landmark continues to evaluate new strategic relationships that will benefit the company and drive accretive growth.
The company is considering converting to an internally managed REIT in the next few years.
Since my last article in May, shares in Landmark Infrastructure (LMRK) have continued to slide – down by 12%, and since my very first article (July 17, 2017), the stock has declined by around 22%.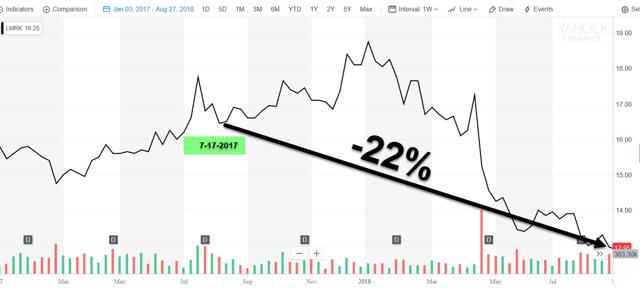 I have maintained (since my first article) that Landmark is a "speculative Buy" that offers investors a very high yield (11.2% as I write this article) for the opportunity to own net-leased infrastructure assets. As I continue to follow this company, I have questioned the sustainability of the dividend, and I will do so as I type this article.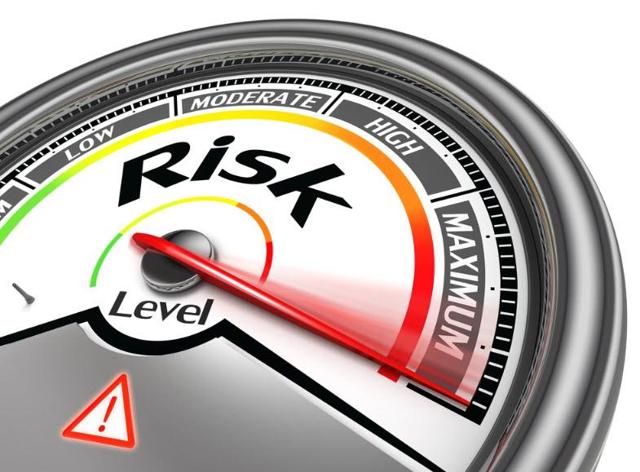 At a high level, Landmark provides investors with an attractive opportunity to own real property interests that underlie tenants with operationally essential infrastructure assets. The company serves three masters: wireless communication, outdoor advertising, and renewable power generation industries.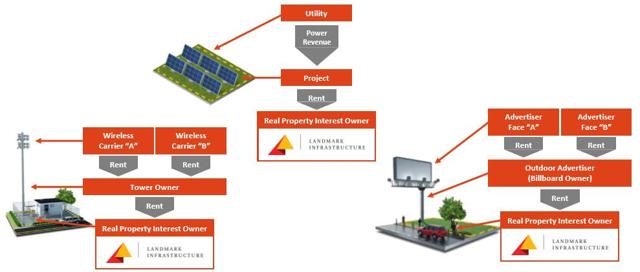 Landmark sees many opportunities internationally as well as with operating partners that have a unique expertise and experience in industry relationships that complement the company's efforts at the Partnership and the sponsor. Landmark's asset portfolio represents less than 1% of the total U.S. market that suggests strong growth in a highly fragmented sector.
New wireless sites alone added each year are expected to be greater than the entire existing portfolio. Most individual property owners in this industry have only 1 or 2 locations.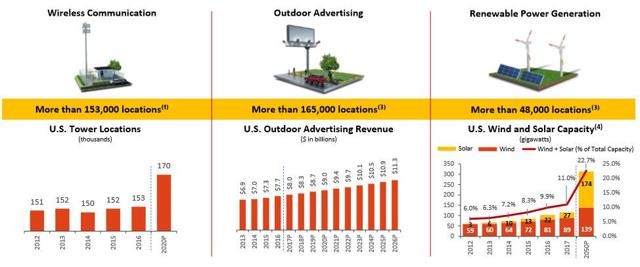 Within the wireless sector (70% of revenue), LMRK's Partnership sponsor and Ericsson (NASDAQ:ERIC) recently announced the selection of Ericsson to deploy the Zero Site microgrid solution across North America.
The self-contained, neutral-host smart pole is designed for carrier and other wireless operator colocation, and the Zero Site is designed for macro, mini macro, and small cell deployments and will support IoT, carrier densification needs, private LTE networks, and other wireless solutions.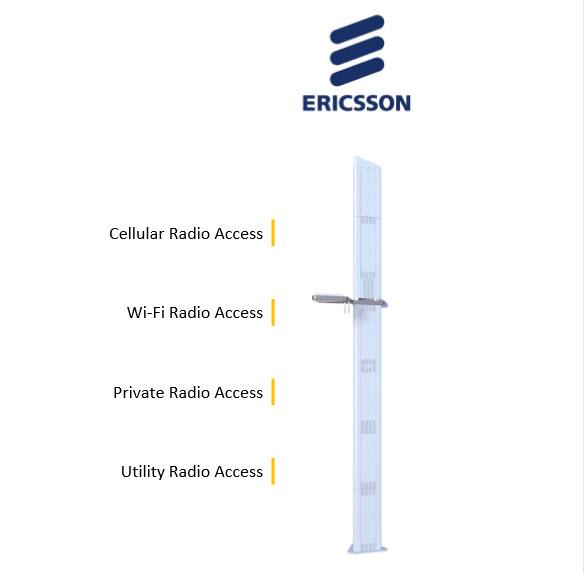 Ericsson microgrid includes battery storage applications and grid-control software. The Partnership will selectively deploy the Zero Site solution on its existing real estate interests, along with new acquisition opportunities.
As wireless carriers increase their capital spending for 5G deployment, Landmark stands to benefit in a number of ways. First, it expects to see higher leasing activity at existing and new sites as the carriers expand and need additional locations. Second, lease modifications are expected to increase as more space is required and additional equipment is added to sites.
Landmark also stands to benefit in the outdoor advertising sector (20% of LMRK's revenue). Outdoor advertising remains one of the most cost-effective means of advertising and its market share has increased, even with the significant growth of internet and mobile advertising.
With the continuing shift in the industry from static to digital billboards, Landmark expects to benefit as certain ground leases in its portfolio participate in the growth of advertising revenue on those billboards.
Landmark also expects further growth in renewable energy. Solar and wind electric generation capacity is expected to more than double over the next 30 years, and the company expects this will give it a significant opportunity to acquire renewable power generation real estate interests. The company plays primarily in the utility solar category, where it buys the land underneath massive solar projects.
Collectively, Landmark's properties are difficult to replicate, with significant zoning, permitting, and regulatory hurdles in finding suitable new locations, including the time and cost of construction at a new site. Vacating tenants must often return the property to its original condition.
As viewed below, LMRK's platform is highly desired by many Tier 1 tenants (many are large, publicly traded companies). No single tenant accounts for more than 11% of revenue: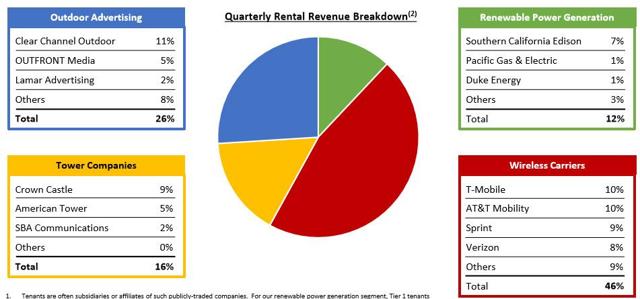 Landmark's Cost of Capital