It's Tanger Time
Summary
Tanger is an outlet center landlord and product margins are different than traditional malls.
Tanger's platform offers a more compelling risk/return thesis as the company has ZERO exposure to malls.
Outlet properties carved out additional market share and growth during periods of economic contraction due to price-conscious consumers on the lookout for discounts.
No matter how you slice it and dice it, Tanger Outlets is a highly profitable distribution channel and I am maintaining a STRONG BUY recommendation.
Earnings seasons has officially ended for the Retail REIT sector and most of the companies in our coverage universe performed well in Q2-18. However, one of the last to report, CBL Properties (CBL) had a hiccup, as management suggested on the call that it may consider a dividend cut in 2019.
CBL's Q2-18 adjusted FFO per share was $0.46 and same center NOI declined 6.9%. Last year, CBL had over 800,000 square feet of store closings related to retailers in bankruptcy. This year, the company anticipate approximately 2 million square feet of store closures, however, 1.9 million square feet is represented by the Bon-Ton stores closing in August.
Leverage continues to weigh on CBL shares as the company had approximately $113 million outstanding on its lines of credit at the end of Q2-18. CBL's net debt to EBITDA was 6.98x compared with 6.4x in the prior-year period. The increase was primarily due to lower total property level NOI.
On the earnings call yesterday, CBL's CEO explained,
"…we look at everything and the stock dividend, there is a minimum cash component that you still have to pay. It's dilutive, I mean it's dilutive in the same portion to everyone but it's just something that for now, we're not putting as the top priority in terms of how we look at the dividend and we're looking more at the cash component as we move over the next couple of months."
Yesterday I wrote an article titled, Don't Chase Yield, But The Blue Chips Instead. I decided to write this article for two reasons: (1) to hope to convince the market timers that owning shares in CBL and Washington Prime (WPG) is a dangerous business, and (2) to provide investors with better alternatives so they can sleep well at night.
In the article I explained that "the high dividend yield is often temporary, as the same catalyst that cratered the stock price would most likely lead to a reduction in the dividend."
Booyah!
I continued, "savvy analysts and investors should be smart enough to look into the financial statements and question whether or not the dividend can be maintained. It's also critical to look at the management's track record of paying dividends."
Ladies and Gentlemen, Boys and Girls: Please listen to me. CBL and WPG are dangerous REITs. Yes, I once owned them both, but as the bifurcation in retail continues to unfold it is becoming increasing obvious that there are only two categories in the Mall REIT sector: "Don't look at the yield until you have analyzed the safety of the dividend, the ability for the dividend to grow, and overall merit of the stock."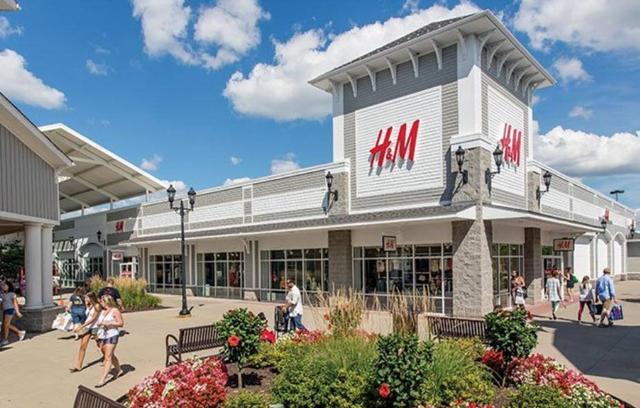 The Treasure We Call Tanger