I See No 'Wow Factor' With Medical Properties Trust
Summary
MPW has carved a unique niche in the largest and fastest-growing segment of the U.S. economy.
MPW cut its dividend in 2009 and it took 4 years for the company to begin to grow the dividend.
Many of MPW's sources of revenue includes the Medicare and Medicaid programs, private insurance carriers, and health maintenance organizations.
I am maintaining a HOLD on MPW.
When it comes to investing, I often look for companies that provide a clear cut competitive advantage. Generally, I like to see that the company's business model is easily identified such that I can describe the economic moat is just a few words.
For example, Realty Income (O) is "the low-cost leader in net lease" or Ventas, Inc. (VTR) "partners with best-in-class operators to generate stable and growing dividends."
Several readers have asked me to take a closer look at Medical Office Properties Trust (MPW) in an effort to evaluate the business model and size of its moat. I opened up the company's Q4-17 supplemental to identify the key elements of the platform:

It's been over a year since I produced a research report on MPW, the last one I wrote was in March 2017 when I explained,
"I am maintaining a HOLD on MPW. Until I see more clarity with ADPT, I am sitting on the sidelines. I am encouraged by the improvements to the balance sheet, but the ADPT difficulties has created another "black eye," and as the events unfold, MPW will be subject to distraction risks."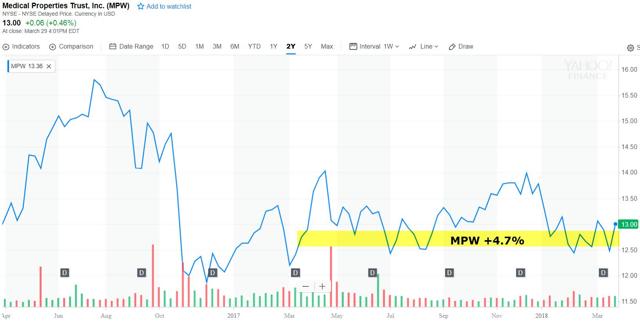 MPW shares are up ~4.7% since my last article, while shares in Ventas, Inc. has declined by over 17%.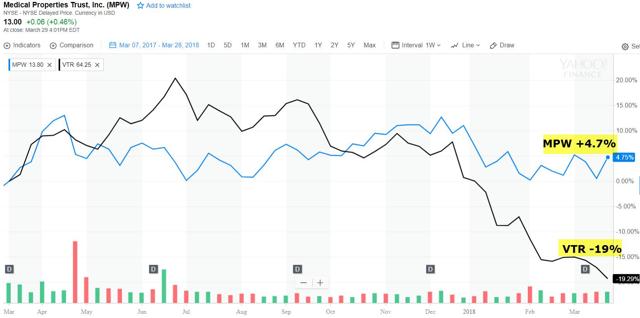 Keep in mind, MPW is the only "pure play" hospital REIT, or as the company states on its website, "it is a different kind of REIT – by design. MPW has carved a unique niche in the largest and fastest-growing segment of the U.S. economy…the company focuses exclusively on providing capital to acute care facilities of all kinds through long-term net leases."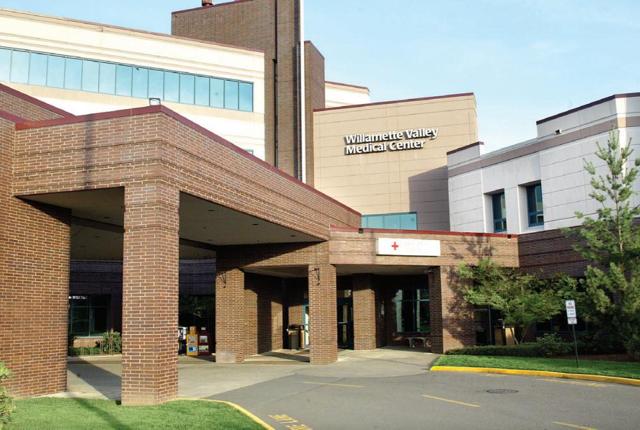 An Overview