Hey Diddle Diddle, I'm Upgrading Urstadt Biddle
Summary
Kaboom! It's always good to see a Strong Buy take off.
I am maintaining a Strong Buy on UBA shares.
I'm upgrading Urstadt Biddle from a SALSA to a SWAN.
Back in March, I wrote an article on Urstadt Biddle (NYSE:UBA) titled "Urstadt Biddle Could Become Another 'Cinderella Story," in which I explained that after "reviewing the recent earnings results, UBA has earned a ticket to the Sweet Sixteen and I have upgraded shares to a Strong Buy."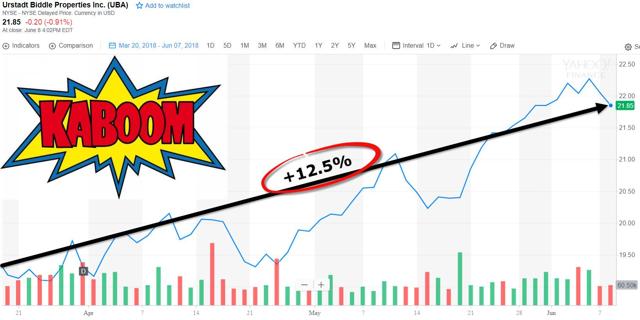 Source: Yahoo Finance
Kaboom! It's always good to see a Strong Buy take off, as part of my strategy for selecting these REITs is to generate annualized returns in excess of 25%. In less than 90 days, UBA has earned its keep in my "New Money Portfolio" (that consists of all Strong Buy picks).
I often remind readers, we are living in an interesting world in which REITs have become cheap "literally by the dozen". Part of my job as a REIT analyst is to become a sharp shooter and select both the safest REITs and the cheapest REITs. And in order to succeed, I must pay close attention to underlying fundamentals, recognizing that principal preservation is a must.
The first quarter of 2018 was difficult for most REIT investors, but we are now beginning to see the patience paying off. Over the past 30 days, my Durable Income Portfolio generated over 5% Total Returns (in 30 days), and I expect to see shares in many of our picks begin to outperform.
Selecting sound REITs that are overlooked by institutional investors can reap solid results, and I'm pleased to see UBA bouncing back. Now it's time to tell you more in my nursery REIT rhyme, Hey Diddle Diddle, I'm Upgrading Urstadt Biddle to "Sleep Well At Night" status.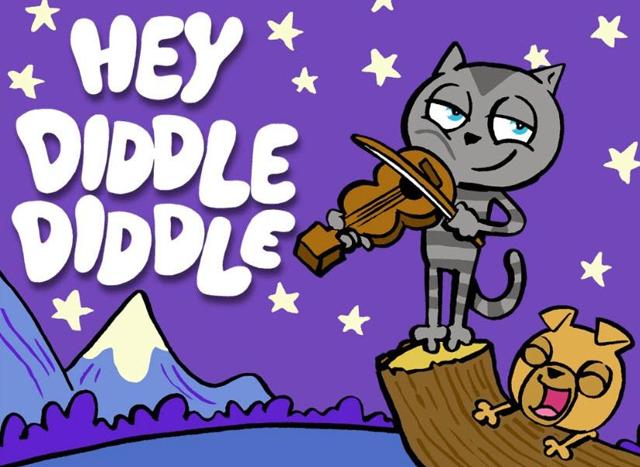 Don't Ignore This Little Gem