Can City Office REIT Deliver The Goods?
Summary
City Office is one of our New Money portfolio picks.
I am becoming more convinced that the company is a gem to own.
We are maintaining our STRONG BUY recommendation and we believe that as CIO's dividend becomes safer (payout ratio under 100%) and the valuation gap should tighten.
My first article on small-cap REIT, City Office (CIO) was back in June 2016, and my initial research concluded,
"…bargains are sometimes inexpensive because they have no shelf space…As CIO continues to grow, we believe the diversification will enhance the safety of the dividend and the company will be able to generate dividend growth."
Recognizing shares were cheap, I made a "modest" investment in CIO shares, hoping to build confidence over a few quarters of results. Then in February 2018 CIO shares took a nose dive, and I subsequently increased my exposure, as I explained,
"The lack of Wall Street coverage and investor interest can result in shares remaining undervalued – especially in down markets – for extended periods of time. I purposely designed my Small Cap REIT portfolio with a clear mission of reducing volatility (through diversification) and to generate better than average risk-adjusted returns. I decided to upgraded CIO to a STRONG BUY suggesting that "investors could see outsized returns".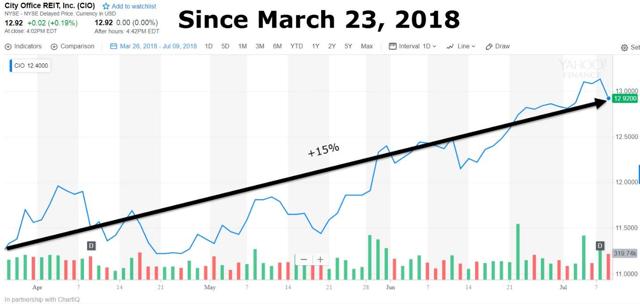 As my newsletter (Forbes Real Estate) subscribers know, "we added a new portfolio in May 2018 consisting of only STRONG BUY picks. Recognizing that the portfolio is designed for deeply-discounted REITs, we are targeting annualized returns of 25% or greater."
The top performers in June were Kimco Realty (NYSE:KIM), with a total return of 14.1%, Brixmor Property Group (NYSE:BRX), gaining 14.0%, Tanger Factory Outlet Centers (NYSE:SKT), up 12.4% and Kite Realty Group (NYSE:KRG), returning 10.7%. Their performance helped to boost the portfolio results for the month—gaining 4.6% in June.
City Office is one of our New Money portfolio picks and this means that we are monitoring shares closely in hopes of owning this outlier, betting that shares could return 25% in 12 months. Since inception, the New Money Portfolio has returned 10.9%, on target to achieve our targeted results, and hopefully City Office will deliver the goods.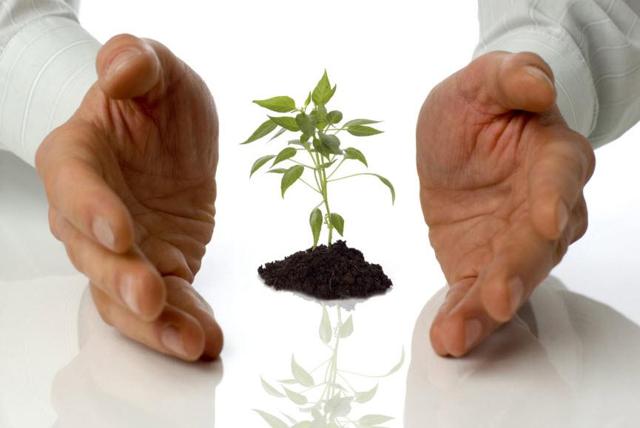 The City Office Story