A David (Simon) And Goliath (Amazon) Story
Summary
Even with Simon's impressive scale, the 1,000-pound gorilla is considered a spider monkey when standing alongside Amazon.
Simon has more powerful arrows in the quiver that it can use to compete against Amazon.
Simon continues to carve out am impressive moat by using its scale and cost of capital advantages.
I read through the Q2-18 earnings transcript for Simon Property Group(SPG) and I was hoping to get some colorful comments from the CEO, David Simon. Usually, the "chief exec" provides some valuable "nuggets of wisdom" in response to analyst questions, but this quarter was less dramatic.
Besides the commentary on Simon's "scale advantage," I found the earnings call to be somewhat boring, almost SWAN-like. Anyway, here's what David Simon had to say in regards to Simon's moat-worthy scale:
"I think scale is really important. You know, and it goes beyond real estate. You know, look at look at BlackRock, I mean, where do they run $6 trillion, you know that scale is important. Look at that Blackstone, in terms of their private equity and real estate business.

…Look at what's going on with the tech companies you know, from you know all the things that they all have scale and believe me, they use that to their advantage in a lot of ways.

… when you get to the fundamentals of the real estate it's still a very local business. So, you've got to be able to do both in our business, whereas you know some of these other companies don't have to worry necessarily about the location on main and main, where we do…

…On the other hand, you know, you can blow it, it only takes is one big scale deal. And if you don't understand it appropriately or you stretch the balance sheet too much, you can't weather a down cycle… So, you try to find that fine balance, it's very difficult in a lot of respects."
Simon is clearly a dominant player in the REIT sector. In the August edition of the Forbes Real Estate Investor, we provide details on all of the major REIT ETFs and Simon is listed as the largest holding in many of them. Given Simon's powerful scale, the best-in-class mall REIT is able to produce economies of scale (a type of cost advantage) that further generates moat-worthy pricing power.

Even with Simon's impressive scale, the 1,000-pound gorilla is considered a spider monkey when standing alongside Amazon (AMZN). However, David Simon provided some nuggets of wisdom on the earnings call yesterday:
"…we're just pleased with the Supreme Court's decision. As you know, we've been very vocal about it and we do think this will help level the playing field between physical retailers and online and hopefully the communities that those physical retailers and those properties serve."
Specifically, Simon is referring to the ruling that states can require online retailers to collect sales tax, the Supreme Court was praised by some for delivering a victory to brick-and-mortar businesses already required to collect sales tax as well as states and local governments aiming to boost a key revenue source.
In allowing states to compel out-of-state businesses to collect sales and use tax, the court's decision is expected to boost collection of taxes on consumer purchases. This allows brick-and-mortar retailers to compete "on a level playing field" with Amazon.
However, even though Simon vs. Amazon – a "David vs. Goliath" story – appears to be one based on scale, Simon has more powerful arrows in the quiver that it can use to compete against Amazon. As Simon (the CEO) said, "you've got to be able to do both (fundamentals and scale) in our business" and Simon's latest results are indicative of the overblown media headlines referred to as "the retail apocalypse."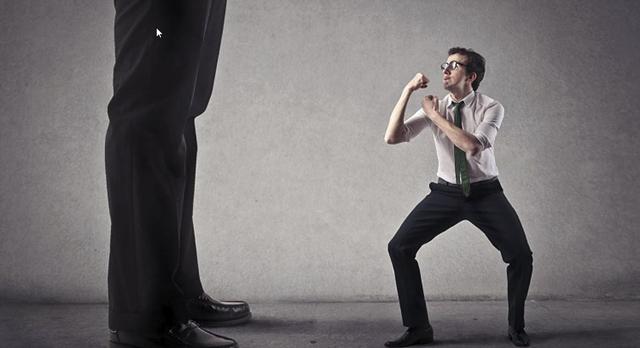 The Blueprint For This Moat-Worthy REIT