A Check-Up On Chatham
Summary
One of the biggest differences between a limited-service hotel and a full-service hotel is the limited-service hotel's lack of in-house drinking and dining options.
Keep in mind that in a downturn (recession), limited service hotels typically perform better.
In terms of valuation, I don't find Chatham considerably cheap, nor do I find shares expensive.
Last week I wrote on two of the high-end hotel REITs, Park Hotels (PK) and Braemar Hotels & Resorts (BHR) – both are known for their high-quality hotels and premium RevPAR performance.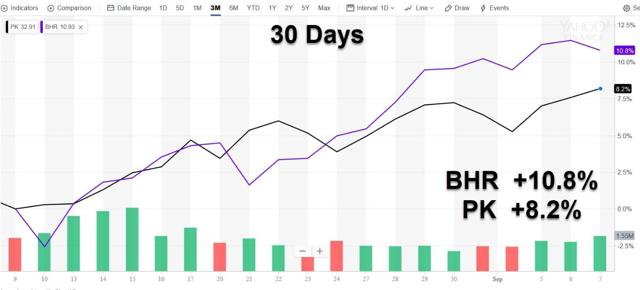 Also, last week Pebblebrook Hotels (PEB) won the bid for LaSalle Hotel Properties (LHO) after Blackstone Group's (BX) agreement to buy LHO for more than three months. LHO terminated its merger agreement with BX and agreed to be acquired by PEB in a stock and cash deal valued at $5.2B, ending a sale process that started in March.
The combined company creates the largest owner of independent hotels and the third-largest lodging REIT by enterprise value. Under the PEB deal, each LaSalle share will be exchanged for either $37.80 in cash or 0.92 PEB common share, with a maximum of 30% of LHO shares to be exchanged for cash.
The deal represents a 48% premium to LHO's unaffected share price, says LHO's President and CEO Michael D. Barnello. The companies expect annual corporate level G&A cost synergies of about $18M-$20M driven primarily from eliminating overlapping corporate functions.
As a shareholder in all three Lodging REITs (PK, BHR, and PEB), I am pleased to see the market's sentiment relative to high-end premium hotels.
However, on the other side of the spectrum, my two limited service lodging REIT picks have been less impressive year-to-date: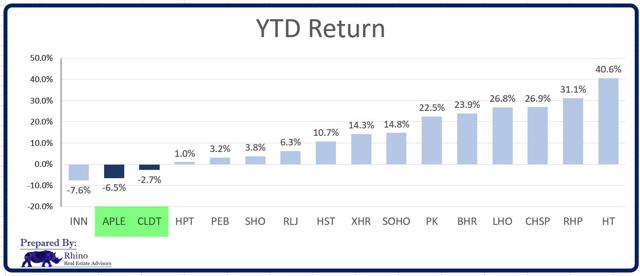 As you can see, Chatham Lodging (CLDT) has returned -2.7% YTD and Apple Hospitality (APLE) returned -6.5%. I recently wrote on APLE (see my article HERE) and in my article today, I decided it was time to get a check-up on Chatham.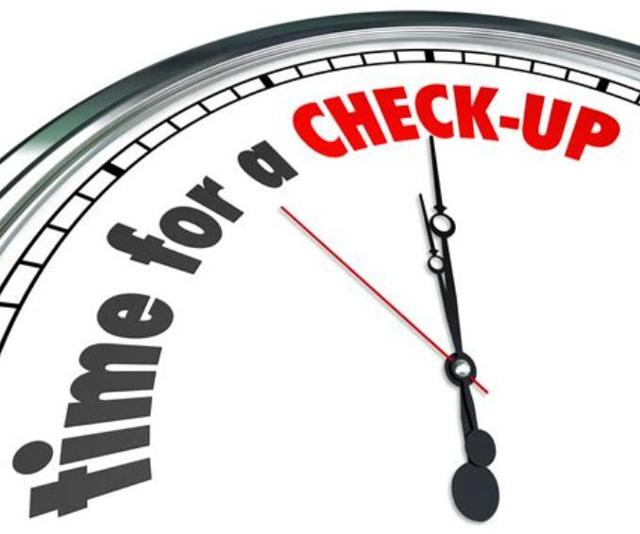 Chatham's Business Model